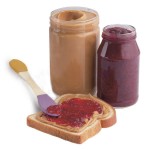 Ah, the Chairman's Award. The icing on the cake, the peanut butter to your jelly sandwich, the screw to your screwdriver…
Did I hear right, you don't know what the Chairman's Award is?
Not to worry, after this post you will be an expert on the art of this award. Team 48 is not only working on the Robot in this competition. We have team members "behind the scenes" working on an equally important project. Now why is this award so important and what do you have to do to win it?
This award  is the most important award, it honors the team that best represents a model for other teams to emulate and best embodies the purpose and goals of FIRST. In order to win this award a team must write an essay around a central moral or theme that the team stands for. Then our team has to produce a video at the highest quality possible. We have to make sure that all the sound is nice and loud and the picture is crystal clear in order to win. The video is based on the essay that was provided and shows how our team contributes to other teams and the community.
Tune in next time for more informational posts about Robotics and updates on our team.