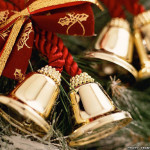 Santa's Sleigh is coming to Harding!
The Warren G. Harding Robotics Team is sponsoring the Christmas at Harding event which will be taking place on Saturday, December 7th, 2013 from 10:00 a.m. to 1:00 p.m. It is featuring Letterman's Jackets, Shirts, Sweatshirts, hats, gloves, throwback shirts and hoodies, and much, much more!
Join us today, and get your friends, family, and loved ones that special holiday treat, right from the WGH Spear-It Shop!