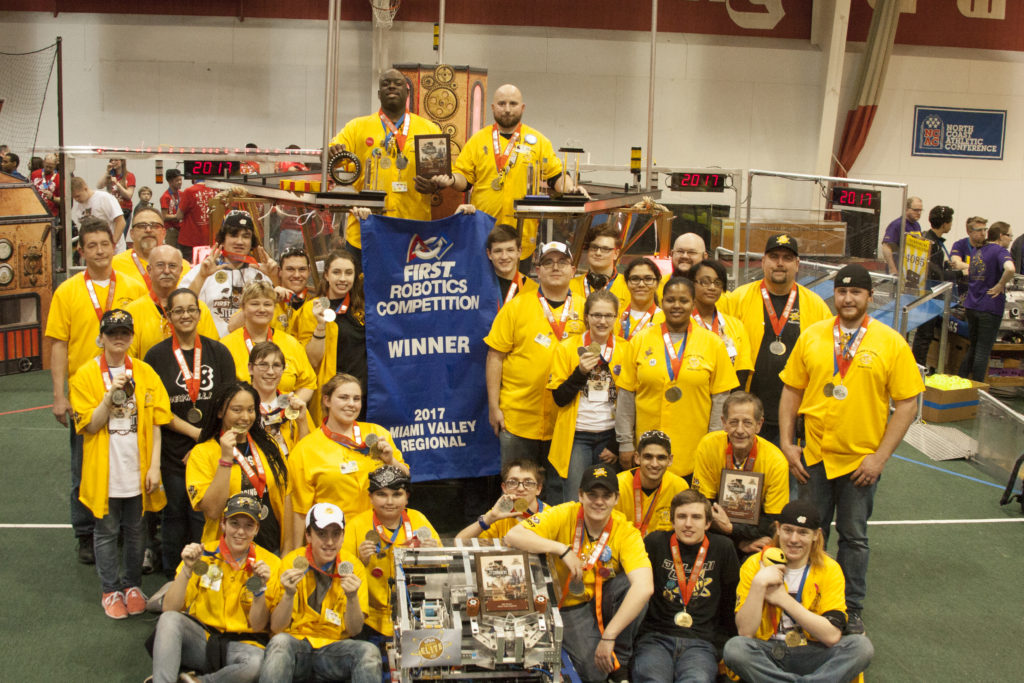 Warren G. Harding High School's Delphi E.L.I.T.E. Robotics team came home from the Miami Valley Regional with many awards:
Regional Woodie Flowers Award Finalist: Donnell Conner

Presented to an outstanding Mentor in the robotics competition who best leads, inspires, teaches, and empowers their team using excellent communication skills.

Regional Winner

Celebrates the Alliance that wins the competition.

Engineering Inspiration Award

Celebrates outstanding success in advancing respect and appreciation for engineering within a team's school and community.

Underwriters Laboratories Industrial Safety Award

Celebrates the team that progresses beyond safety fundamentals by using innovative ways to eliminate or protect against hazards. 
Our team ranked 3rd at the end of qualification rounds with a record of 9-2. We selected an alliance of Teams 4085, Technical Difficulty, and 2451, PWNAGE. Together our alliance lost the first match of each elimination round, but rallied to bring home the win in matches 2 and 3.